You are here

Spencer Financial Sponsors Summer Intern
Spencer Financial Sponsors Summer Intern
Submitted by Spencer Financial, LLC on August 11th, 2015
Spencer Financial participated in the TEC [The Education Cooperative Internship Program], this summer. The TEC is a non-profit under the Dept. of Education; they have been placing high school junior and senior students into summer internships for over 15 years. The goal is to provide a career exploration opportunity which allows them to hone their career interests before applying to college.
Spencer Financial sponsored a rising junior from Wayland High School, Liam Henning, who has interests in the fields of business and finance. Liam is President and Co-Founder of the Wayland High Investment Club, and a member of the Football and Lacrosse teams.
Liam had the unique opportunity to work with each team member at Spencer Financial, to learn the day to day operations of the Firm. He also had the privilege of working closely with Sam Baldwin to learn about complex financial and investment concepts.
While this internship took time from our daily routines and required planning, we feel it was another great opportunity to give back to our community and rising young stars. Liam is a talented young man and we wish him great success and a bright future!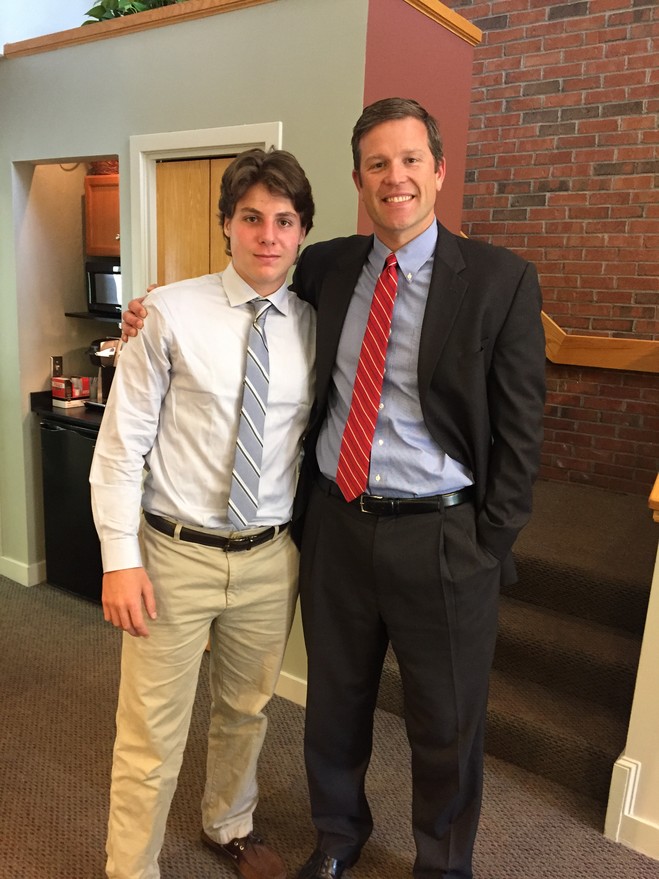 August 2015