You are here

Bill Spencer, CFP®, AIF® Honored by NAIFA Massachusetts
Bill Spencer, CFP®, AIF® Honored by NAIFA Massachusetts
Submitted by Spencer Financial, LLC on November 6th, 2020
Bill Spencer, was recognized as one of the 4 Top Young Advisors in Massachusetts under the age of 40 for 2020.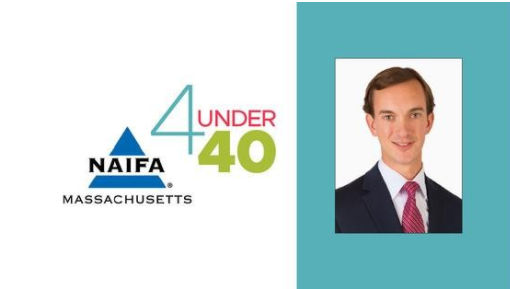 https://www.naifama.org/event-3912038
NAIFA was founded in 1890 as the National Association of Life Underwriters and has been representing insurance and financial advisors regardless of the products they sell or focus of their practice. NAIFA Massachusetts was chartered in 1931 as a not-for-profit association. It represents over 400 licensed insurance agents and financial advisors throughout Massachusetts.
The 2020, 4 under 40 award is presented by the National Association of Insurance & Financial Advisors of Massachusetts (NAIFA). Winners are selected by former and current leadership of the NAIFA. Third-party rankings and recognitions are no guarantee of investment success and do not ensure that a client or prospective client will experience a higher level of performance or results. These rankings should not be construed as an endorsement of the advisor by any client nor are they representative of any one client's evaluation.