You are here

Samuel Baldwin, CFP®, CPWA®, AIF®
Samuel Baldwin, CFP®, CPWA®, AIF®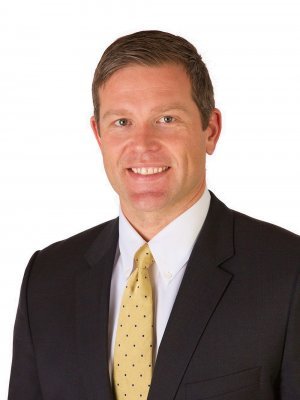 Samuel Baldwin, CFP®, CPWA®, AIF®
Phone:
978-443-6500 ext. 105
Sam Baldwin's career began in the home office of Massachusetts Financial Services (MFS), a Boston-based mutual fund company, where Sam's job was to consult with financial advisors on building appropriate and productive portfolios. Soon he realized that he wanted to serve a different role. He wanted to build long term client relationships as a financial advisor.
Sam was introduced to Spencer Financial by his father who had been receiving financial planning advice from the firm for more than 20 years. At Spencer Financial, Sam found a mentor who helped him through the many challenges of building an award-winning financial planning practice. Sam's addition to the firm helped him immensely and contributed to the steady growth of the firm. In January of 2015, Sam and his partner purchased a majority interest in Spencer Financial. Today, Spencer Financial serves a diverse clientele across the country providing advisory services to help clients navigate the complexity of building and retaining wealth while positioning for a secure retirement.
Sam's dedication to best practices and high standards has led to awards and positions of leadership within the financial services industry. He is a life member of the Million Dollar Round Table (MDRT), and a qualifier for MDRT's prestigious "Top of the Table," (TOT). Sam also serves as Chairman of the MDRT Foundation's Grants Committee which is responsible for millions of dollars of giving to recipients internationally.
In 2006, Sam received the CERTIFIED FINANCIAL PLANNER™ (CFP®) designation and is an Accredited Investment Fiduciary (AIF®). Sam has also completed advanced courses of study at Boston University in financial planning, risk management, investments, taxation, and estate planning giving him an understanding of sophisticated financial vehicles and strategies.
Sam holds a degree in business from Franklin & Marshall College where he enjoyed lacrosse and rugby and once played a rugby match on the same field where the battle of Gettysburg took place. Born in Boston, he is a lifelong Red Sox fan, and, after the miracle season of '04, Sam knows that everything else in life is just icing on the cake.
*Qualifying membership in the MDRT is based on minimum commission and gross business generated within a year and is not based upon performance or returns experienced by any client, or opinions of the advisor's clients or former clients.
*Third-party rankings and recognitions are no guarantee of future investment success and do not ensure that a client or prospective client will experience a higher level of performance or results. These ratings should not be construed as an endorsement of the advisor by any client nor are they representative of any one client's evaluation.