You are here

Bill Spencer, CFP®, AIF®
Bill Spencer, CFP®, AIF®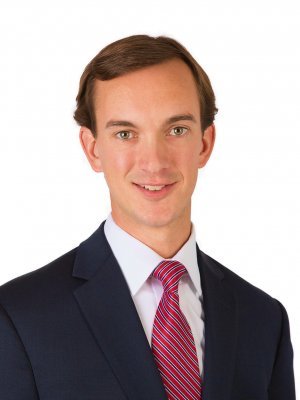 Phone:
978-443-6500 ext. 104
Bill Spencer grew up in a family environment that demonstrated financial responsibility, accountability, trustworthiness, and good intentions. His father's career example inspired him to take a similar path as a business owner and a financial advisor. He has surrounded himself with mentors and learned from their experiences. He now celebrates more than a decade and a half as a financial advisor at a firm that he co-owns.
Bill began his career as an analyst at John Hancock in Boston consulting with financial advisors on advanced applications of insurance products. He spoke at numerous industry conferences designed to train financial professionals about the appropriate use of insurance products to solve complex problems for their clients. After several years, he decided to take that knowledge and serve clients directly with their full spectrum of financial concerns. At Spencer Financial, LLC, his clients span the United States and include successful business owners, families, and executives planning for their retirement.
At Colby College in Maine, he graduated Cum Laude and served as Captain of the Colby Mules lacrosse team. He has also completed advanced courses of study at Boston University in financial planning, risk management, investments, taxation, and estate planning techniques, giving him access to the latest financial strategies. Bill holds the CERTIFIED FINANCIAL PLANNER™ (CFP®) designation and is an Accredited Investment Fiduciary (AIF®).
Bill has run in the Boston Marathon and fund raised for Children's Hospital Boston's Miles for Miracles program. While training for the marathon, he met his future wife Jennifer. Today, they have two children, Kendra and Will, who they are raising in his hometown of Sudbury, MA.
Bill currently serves as a Trustee of The Sudbury Foundation. He is active in his community and enjoys coaching for the youth soccer and lacrosse programs. He also supports several local charities that aid veterans and families in crisis. On a national level, he has volunteered with The Million Dollar Roundtable Foundation and Habitat for Humanity and has secured grants for Seeds of Peace.
*Qualifying membership in the MDRT is based on minimum commission and gross business generated within a year and is not based upon performance or returns experienced by any client, or opinions of the advisor's clients or former clients.
*Third-party rankings and recognitions are no guarantee of future investment success and do not ensure that a client or prospective client will experience a higher level of performance or results. These ratings should not be construed as an endorsement of the advisor by any client nor are they representative of any one client's evaluation.