You are here

Oksana Levchenko
Oksana Levchenko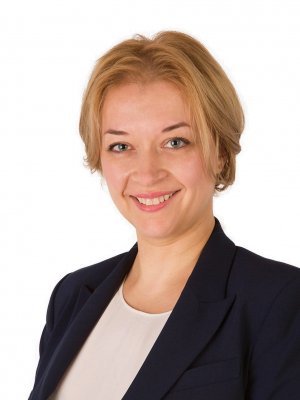 Phone:
978-443-6500 ext. 100
Oksana Levchenko is often the first voice that clients hear when they call or visit Spencer Financial, LLC. With positive attitude, she serves and assists the firm's valued clients. In addition, she handles protection product underwriting, new business oversight, and client outreach initiatives.
Originally from Ukraine, Oksana moved to the United States more than a decade ago and became a United States citizen in 2016. Prior to joining Spencer Financial, she worked in marketing and human resources for several international companies including the Cultural Section of the British Embassy.
Oksana holds a Master's degree in English Language and Translation, and a Master's in Law from the Law Academy of Ukraine. She also attended music school for 7 years and speaks several languages.
When Oksana is not in the office, she enjoys spending time with her two children, family and friends. She also appreciates exploring new countries, loves the arts and movies, interior and graphic design, landscaping, playing and listening to music, and discovering new restaurants.